T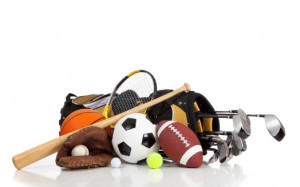 he Carman-Ainsworth Athletic Hall of Fame will welcome its Class of 2014 into membership on Saturday, October 18, 2014 at the HolyRedeemer Family Life Center on Bristol Road. Social hour will begin at 4:30 p.m.
Individuals being honored include: 1975 Ainsworth stand-out with eleven sports letters for basketball, softball and speedball Sharon Brown;  1985 All State Defensive Star for the Ainsworth Spartans Jerry Parker; 1980 All State Carman swimmer Andrea Wolf; 1981 Carman All State baseball pitcher Eric Wilson;  and 1997 Carman-Ainsworth All State basketball star Nick Stapleton.
Teams that will be honored include the 1981, 1982 and 1983 Carman girls swimming teams coached by Harry Schill and the Carman-Ainsworth girls tennis teams from 1995-1998 coached by Sue Schupack.
Tickets for the event cost $40 and can be reserved by calling Diana Balbaugh at 810-591-7309.