Monthly Archives:
March 2016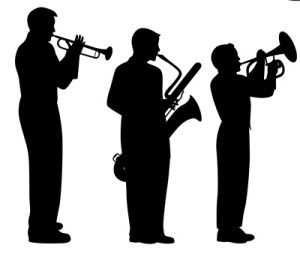 Strike Up the Bands and Orchestras!
The 18th Annual Carman-Ainsworth All District Band & Orchestra Concert will take place on Monday, May 2, at 7:00 pm in the High School Gymnasium.
As in years past, we are inviting all teachers, administrators, support staff, parents and alumni to participate in the "Mass Band" selections that are played at the end of the concert.
Please seriously consider joining us! It is great for students to see adults playing and enjoying music along with them.  Teachers, administrators, support staff, parents and alumni who participated in the past have really enjoyed themselves.
For those who are nervous about playing after many years, please do not let this stop you from participating. We are available to help you remember fingerings, slide positions, etc. and have supplies (such as reeds and valve oil) on hand in our band rooms. If you need an instrument, please contact us immediately so we can find one for you to borrow
Please RSVP by Friday, April 15, so we can be sure to add a chair for you in the set-up. At this time, please also let us know what performing group (grade level) with which you would like to perform. Also, we want to put your name in the program, so please let us know how you would prefer to be listed.
If you have any questions, please contact Sue Miller at 591-7429 or email her at smiller@carmanainsworth.org.
Hope to hear from you soon, and thanks for your support of the instrumental music program!