Monthly Archives:
October 2016
Carmen Adamo-Wright
Carmen joins the Resource Room at Randels. She enjoys spending time with her husband, Matthew, and children, Emma and Ava. Carmen also enjoys watching and attending Michigan football games.
Lindsye Cawthray
Lindsye is teaching BMA1 and Computer Essentials at the High School. She loves sports and enjoys playing golf and volleyball.  She also loves to attending college football and basketball games.  Her spare time is filled with one-year-old daughter, Lainey along with traveling, boating, and spending time with the rest of her family. Her travels have taken her to the Dominican Republic, Europe, Las Vegas and one of her favorites – Hilton Head Island.
Kellie Corrigal
Kelly also joins the staff at Dye Elementary as the new Assistant Secretary. She has been a part of Grand Blanc and Flint schools before joining us at C-A. Her spare time is filled with scrapbooking, knitting, quilting and going to movies. She also enjoys spending time with her kids and grand kids.
Rachel Crews
Rachel is excited to be a part of C-A as a 2nd grade teacher at Dye Elementary. She has various interests which include reading, bodybuilding, wrestling, gardening, and travelling. Her travels have taken her throughout the continental US and to Puerto Rico.  She would like to travel to Europe in the future. Rachel is looking forward to a successful school year.
Amanda Grulke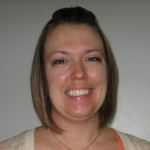 Amanda is excited to be joining the staff at CAMS. She will be teaching 8th Grade ELA/Math and is glad to be able to teach one of the subjects that was her favorite in school. Her spare time is filled with camping, reading and classic cars. She has been able to travel to various states, Belize, Cayman Islands and Cozumel. She would like to go to Hawaii, Australia and London. Family includes husband Matthew and kids Matthias, Sada, and Avra. Amanda is looking forward to great opportunities ahead.
Amanda Harris
Amanda joins Dye Elementary as a 3rd grade teacher. She has been to Florida, California, spent her honeymoon in Punta Cana and would love to go to New York City and also to Italy. She is a member of the Michigan Reading Association and is excited for the opportunity to become a part of the C-A teaching staff. She enjoys spending time with her family Laurelle, Mariyah, and Tre'styn.
Angie Hines
Angie will be teaching Chemistry and Math classes at CAHS. She looks forward to sharing her experiences, enjoyment, and real-life applications of class content with her students. She spends time coaching her daughters' travel softball team. She also enjoys reading, time at the beach, and spending time with friends and family. Her most interesting travel tale is when she was trapped in Cancun during Hurricane Wilma. She has also been to North Carolina, the Grand Canyon, Florida and Canada.
Misty Hubbard
Misty joins the Science department at CAHS and will be teaching Biology and Chemistry this year. Her past teaching experience took her to North Las Vegas. While in college she studied Pre-Med along with Biology and Technology. Misty enjoys spending time with her four-year-old Brayden.
Brandy Jackson
Brandy enjoys volleyball, softball and running along with watching her kids play sports and coaching them. Kids are Nicole, Brendan, Elijah, and Sophia. She grew up in Davison and is excited to be joining the CAMS staff as 8th grade ELA and Math teacher. Her travel dreams include taking her kids on a Disney Cruise and she would also like to visit Germany.
Jaimie Martinbianco
Jaimie joins Dillon elementary teaching Developmental Kindergarten. She is thrilled to help her kindergarteners grow. Outside of the classroom she enjoys traveling around our great state as well as basketball, softball, reading, and watching movies.
Allen Overton II
Allen is a Para Pro at CAMS as well as C-A Varsity Football Coach. As a C-A alumni he is excited to be 'back at his old stomping grounds.'
Kim Pittel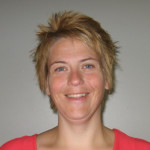 Kim will be joining the CAMS staff as 8th grade Social Studies teacher. She is a huge MSU Basketball and football fan. She also likes to spend time reading, and she also competes in 5K races. Seventeen month old AJ also occupies a lot of her and husband John's time. She has been to Key West and Jamaica and dreams to go to Ireland and Hawaii in the future.
Sara Prosch
Sara is a special education teacher at CAMS. She loves to garden, cook, and can. She enjoys reading mysteries and is one of the biggest Michigan football fans. She loves spending time with her family. Husband Dan, and kids Dani, Bowen and Alexandra all enjoy being outdoors and kayak, snowmobile and four-wheel. Sara has been all over the U.S. and has also been able to travel to England. At some point she would love to visit the Greek Isles. As a graduate of Grand Blanc she is proud and excited to now be a part of C-A.
Sara Robles
Sara is teaching Spanish at CAMS this year. Her spare time is filled with travel, cultures, reading, camping and hiking. She has lived in Mexico and visited several cities in Canada. At some point she would like to go to Europe. She is a member of several foreign language associations and looks forward to sharing her knowledge.
Brenda Ryan
As the new French and Spanish teacher at CAMS Brenda is very excited to return to C-A. She had been a long term sub years ago. She hopes to get students excited about languages and cultures.  She is a member of several associations and enjoys reading, crocheting, cooking, and other world cultures. Brenda has traveled extensively to 33 states and 20 European countries. She has also lived in Canada, Switzerland and Andorra. Brenda hopes to be able to visit New Zealand, Tahiti and many African countries. She is Mom to Katie, Lena and Matt.
Ashley Thompson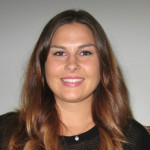 Ashley is excited to be teaching her favorite subjects of science and math at CAMS. She is busily preparing a wedding with fiancé Derek and will then add Jamaica to her list of places traveled to. She has been throughout the U.S., to Canada, Mexico, Haiti, and the Bahamas. She loves spending time outdoors around the bonfire with family and friends. Kids include Andrew , Kadence and Skylar.
Gina Wortham
Gina joins the Academy staff as an English teacher.  She loves to spend time reading and working with her team of community ministers who provide assistance to local citizens in need. She belongs to Sigma Tau Delta and is looking forward to being part of the C-A family.