Category Archives:
Middle School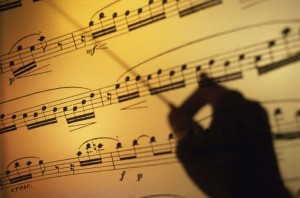 Despite budget cuts in many areas, all C-A elementary students continue to receive music and art education, with fifth grade students having the opportunity to select band. Carman-Ainsworth Middle School is one of the few area middle schools with an orchestral program that prepares students for our high school orchestra. In addition, secondary students regularly elect to take art and theater at both secondary schools, culminating in amazing productions and pieces of art at the high school level.
Just this week, we learned of two significant accomplishments in the area of fine arts at our high school:
The Carman-Ainsworth High School Blue Brigade Marching Band was selected to perform at the State Championships at Ford Field again this Saturday. This special honor is one that the Blue Brigade has qualified for in four of the last five years! This year, Carman-Ainsworth High School enters the State Championships in 11th place in our division.
The Carman-Ainsworth High School Men's Chorale has been invited to sing with the world-renowned University of Michigan Men's Glee Club in their concert on November 22 at Hill Auditorium on the U of M campus in Ann Arbor. In preparation for this very special event, the U of M Choir Director has visited Carman-Ainsworth High School several times to work with our students…what a tremendous opportunity for our C-A students!
Please join us in congratulating our fine arts staff and students!!!